<![if !supportEmptyParas]> <![endif]>
<![if !vml]>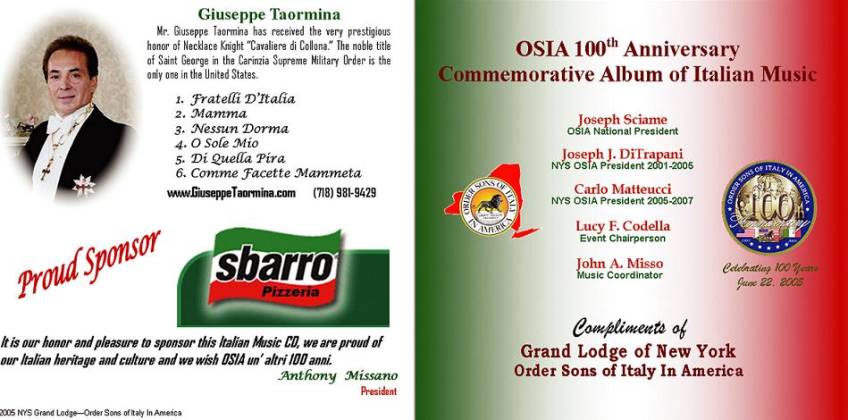 <![endif]>
<![if !supportEmptyParas]> <![endif]>
The Order Sons of Italy in America Celebrated its 100th Anniversary on June 22, 2005, A Commemorative Italian Album CD was given to the participants of this special day at the founding site in Little Italy, NYC, during dinner at SPQR on Mulberry Street, Giuseppe Taormina sang 6 of the songs that appear on this CD.
<![if !vml]>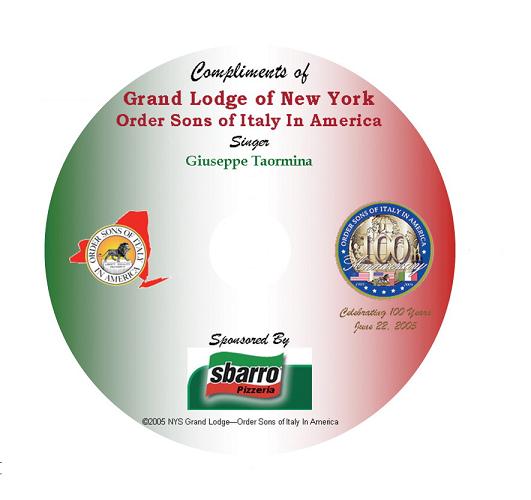 <![endif]>
The Order Sons of Italy
OSIA National Convention
 Hyatt Regency NYC
8/19/05.
<![if !vml]>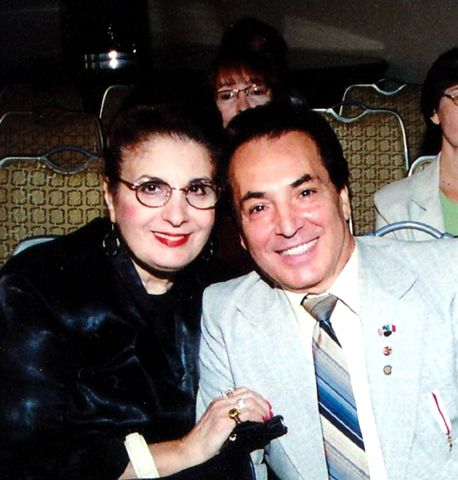 <![endif]>
<![if !supportEmptyParas]> <![endif]>
<![if !vml]>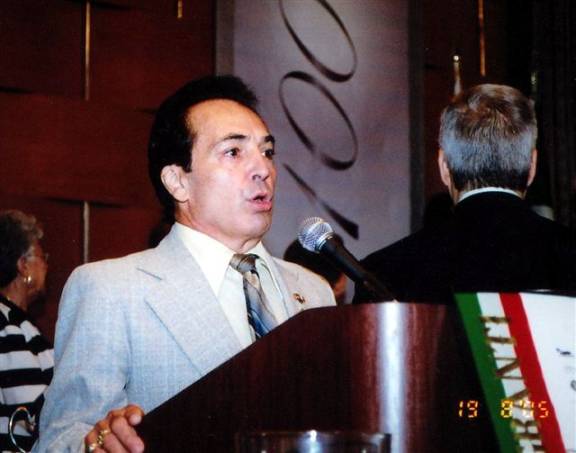 <![endif]>
<![if !supportEmptyParas]> <![endif]>
<![if !vml]>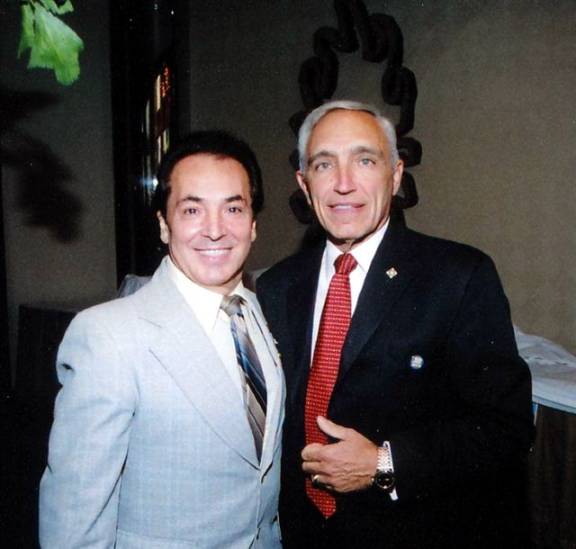 <![endif]>
IP National Pres. Cav.Joseph Sciame
<![if !supportEmptyParas]> <![endif]>
<![if !supportEmptyParas]> <![endif]>
<![if !vml]>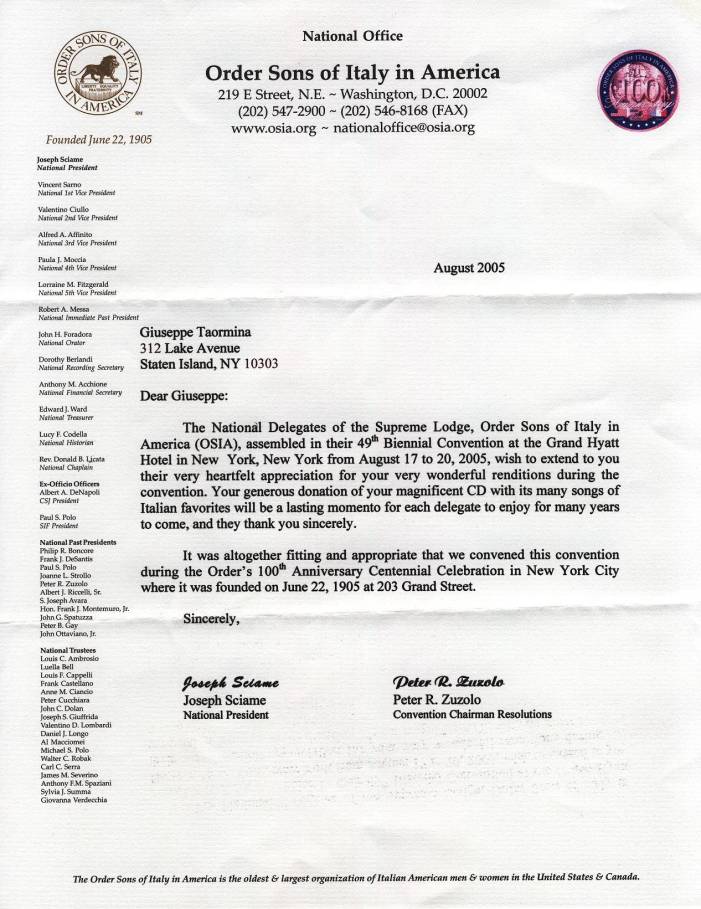 <![endif]>
OSIA Eisenhower Park LI NY  9/10/05
<![if !vml]>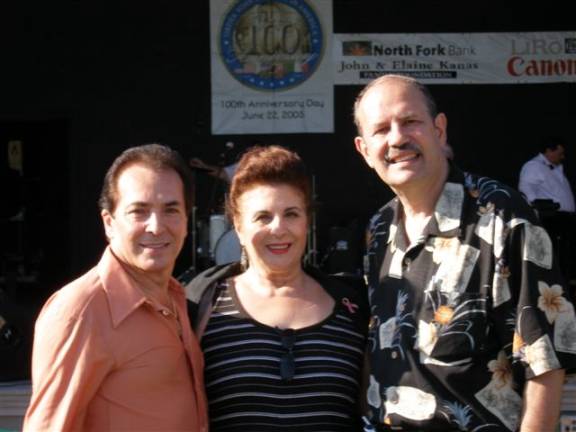 <![endif]>
                                                                                                                                                            John A. Misso
                                                         Coordinator - NYS OSIA Italian Education, Culture
                                                                                              and Language Committees
<![if !supportEmptyParas]> <![endif]>
<![if !vml]>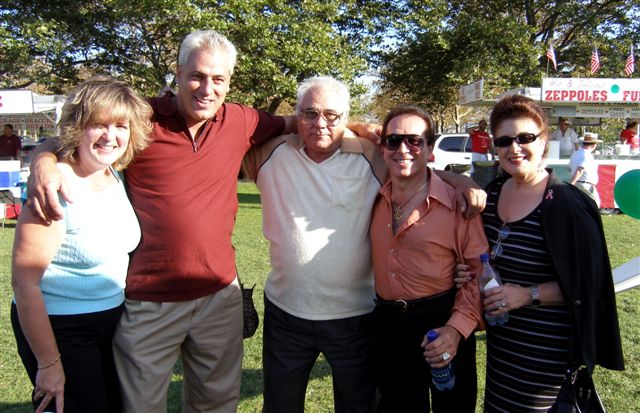 <![endif]>
Giuseppe's Cousin Vincenzo Taormina and Family
<![if !supportEmptyParas]> <![endif]>
<![if !vml]>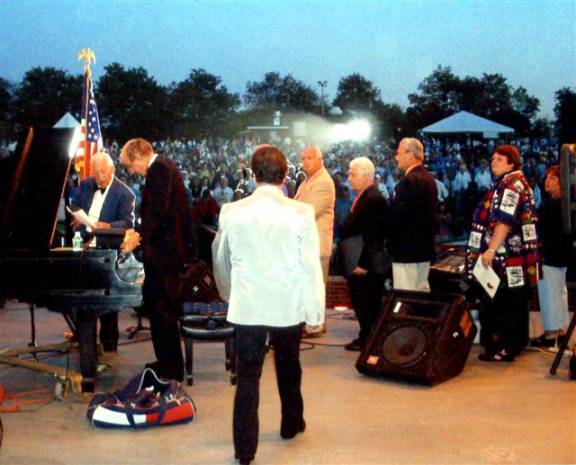 <![endif]>
Standing in front OSIA Lodge presidents
<![if !supportEmptyParas]> <![endif]>
<![if !vml]>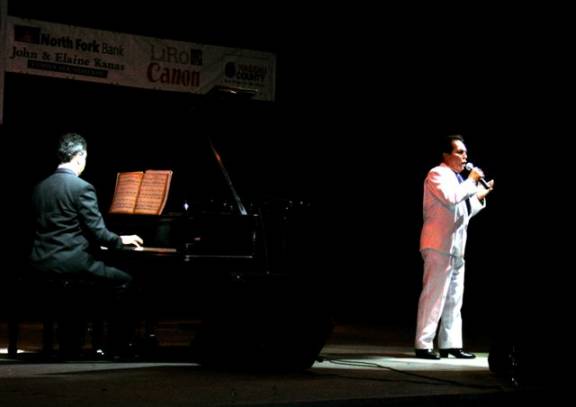 <![endif]>
<![if !supportEmptyParas]> <![endif]>
<![if !vml]>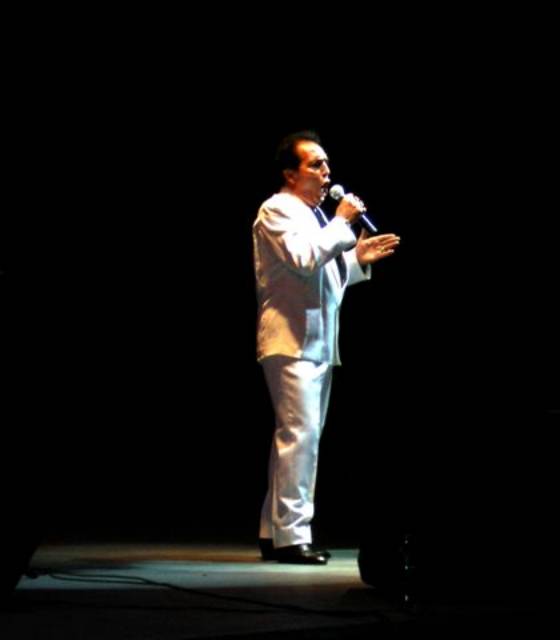 <![endif]>
<![if !supportEmptyParas]> <![endif]>
<![if !vml]>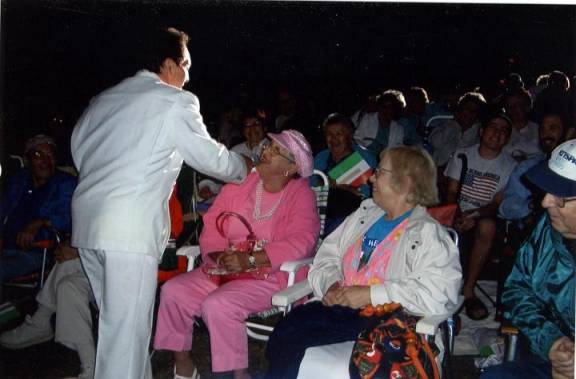 <![endif]>
<![if !supportEmptyParas]> <![endif]>
<![if !vml]>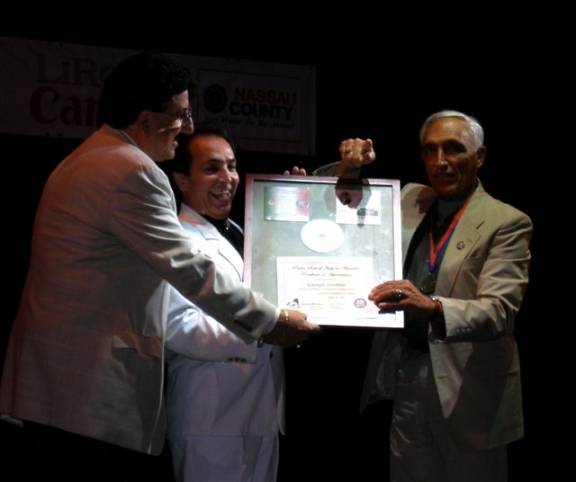 <![endif]>
Receiving award from IP National President Cav.Joseph Sciame
& NYS OSIA President Carlo Matteucci
<![if !vml]>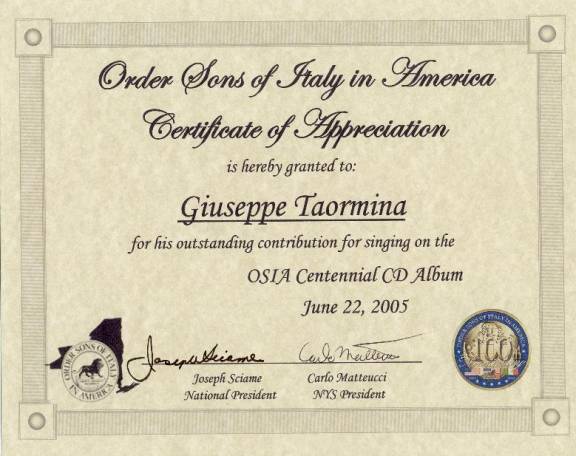 <![endif]>
<![if !supportEmptyParas]> <![endif]>
<![if !supportEmptyParas]> <![endif]>
<![if !supportEmptyParas]> <![endif]>
<![if !vml]>
<![endif]><BACK

<![if !supportEmptyParas]> <![endif]>

// -->